Accurate and reliable performance.
Get your last feeder – First.
Quality
.

Reliability

.

Options

.
Our high quality feeders are built to be durable, dependable and practical, which saves you time and money. You'll spend more time enjoying your investment rather than maintaining it.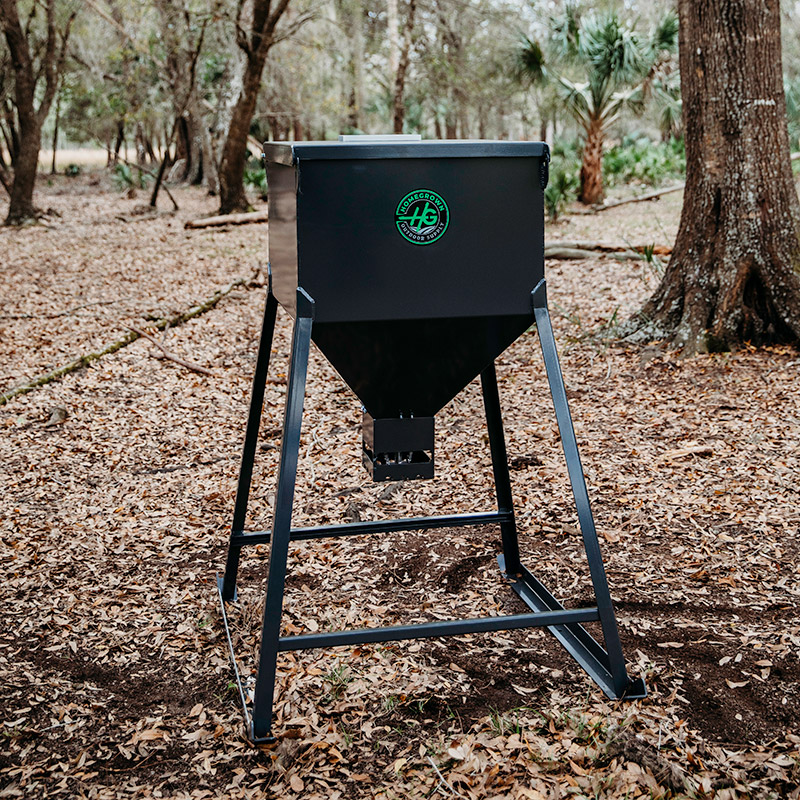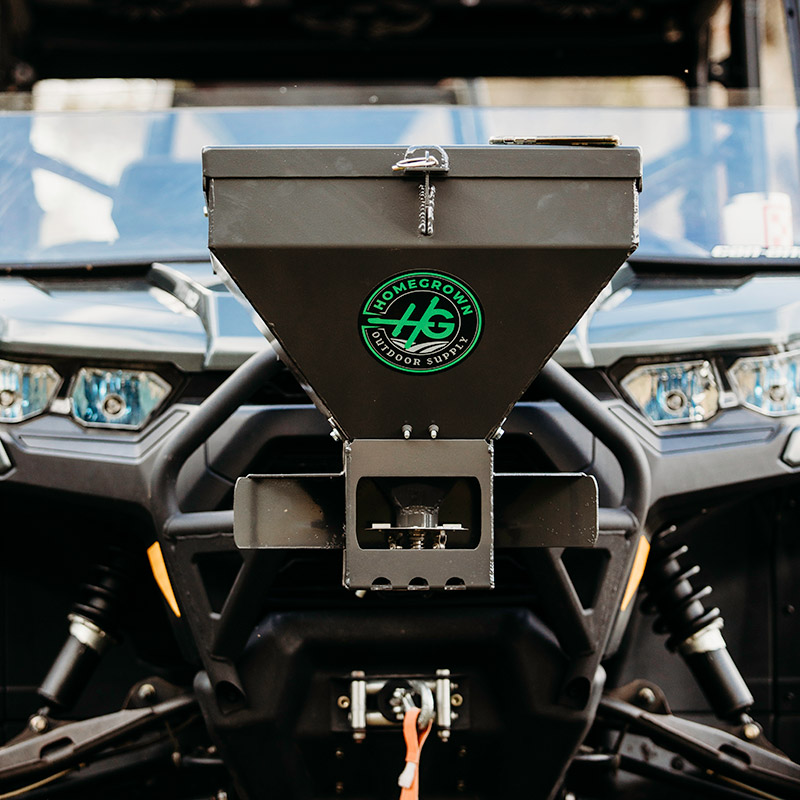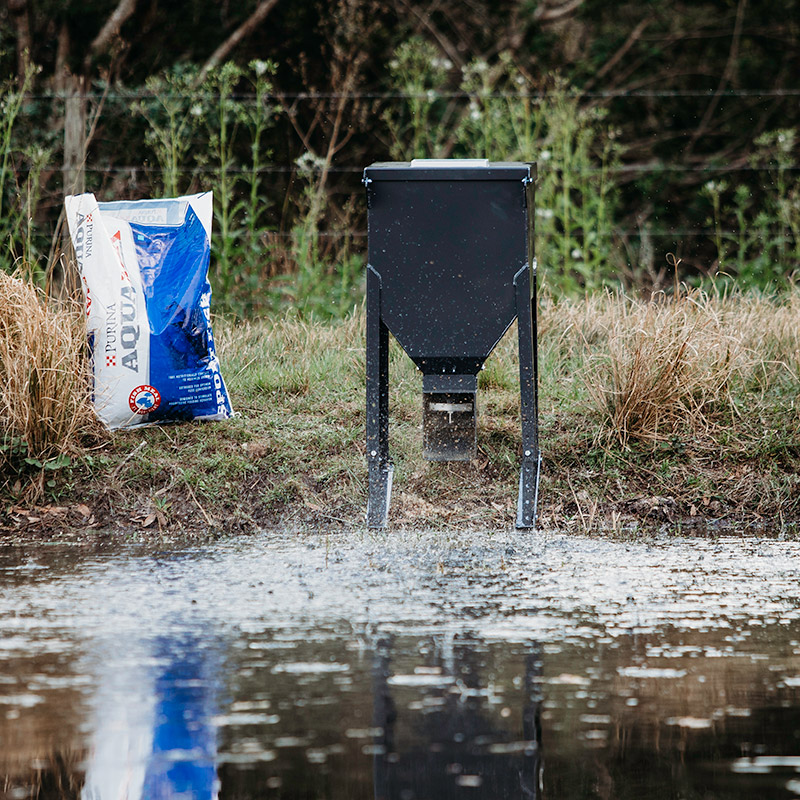 With a wide range of dealers throughout the Southeast, we can provide you with a firsthand look at our feeders as well as excellent customer service. Visit one of our dealer locations to learn more.
As we searched for a feeder that checked all our boxes, we were always left settling for what we wished it had or could do. After several years of "what if's" and "how about this", we fabricated our version of the ultimate stand & fill feeder- which checked ALL our boxes! News in a small town travels fast, and well you guessed it- Homegrown Outdoor Supply was founded in 2022.
 All aluminum construction = no rust
Reliable electronics
Stop varmint feed waste
Industry leading warranty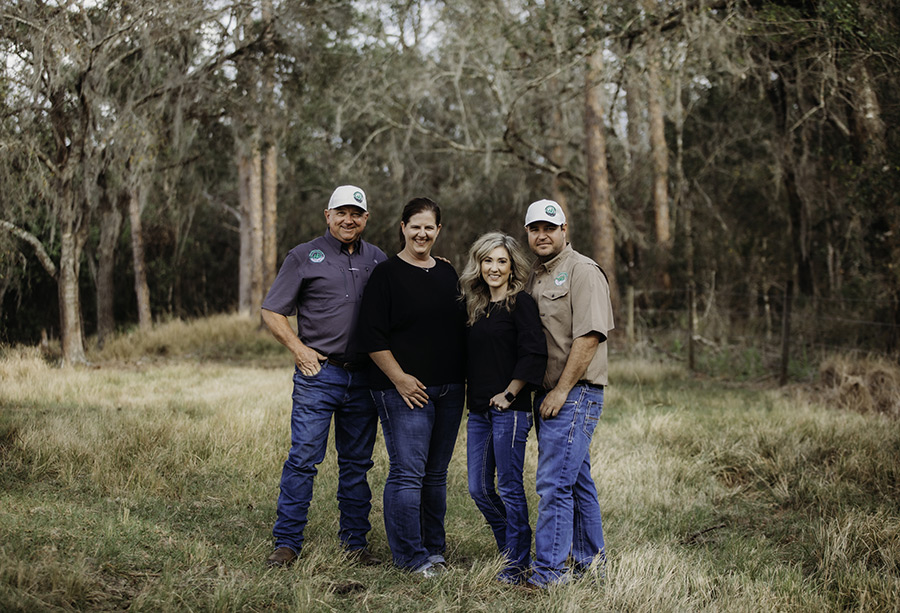 As a Florida based company, we pride ourselves on producing high-quality, handmade products for our customers. We believe that you should focus on more important task and leave the feeding up to us.
With our industry knowledge and fabrication experience, our long-lasting, durable feeders will be the last feeder you'll have to buy (except for adding more because they will check all your boxes too).
The craftsmanship is top-notch and the materials used are of the highest quality. The feeder is durable and built to withstand the elements, which is important for me as I live in an area with extreme weather conditions.
Subscribe to Our Newsletter
Stay up to date with the latest from
Home Grown Outdoor Supply!